This week, things are have started to heat up in the Sunshine State's Gubernatorial race.
Yesterday, Democrats landed their strongest potential recruit, as former Representative Gwen Graham announced her candidacy.
Bob Graham, her father, is an elder statesman of Florida politics; he served as Governor himself from 1979 to 1987 and then won three terms in the US Senate. Graham is embracing her popular father's legacy, her campaign logo is even styled similarly to that of his old ones.
As she represented the 2nd Congressional District, in the Tallahassee area, the Grahams are especially well-known in the state's panhandle. In 2014, she won her seat by swimming against the current. Despite the terrible environment for Democrats, she narrowly defeated two-term incumbent Steve Southerland (R) in a seat that Romney carried by 6%. Matt Isbell, a state political consultant who we at the Desk follow for all things Florida, has a very good analysis of that race.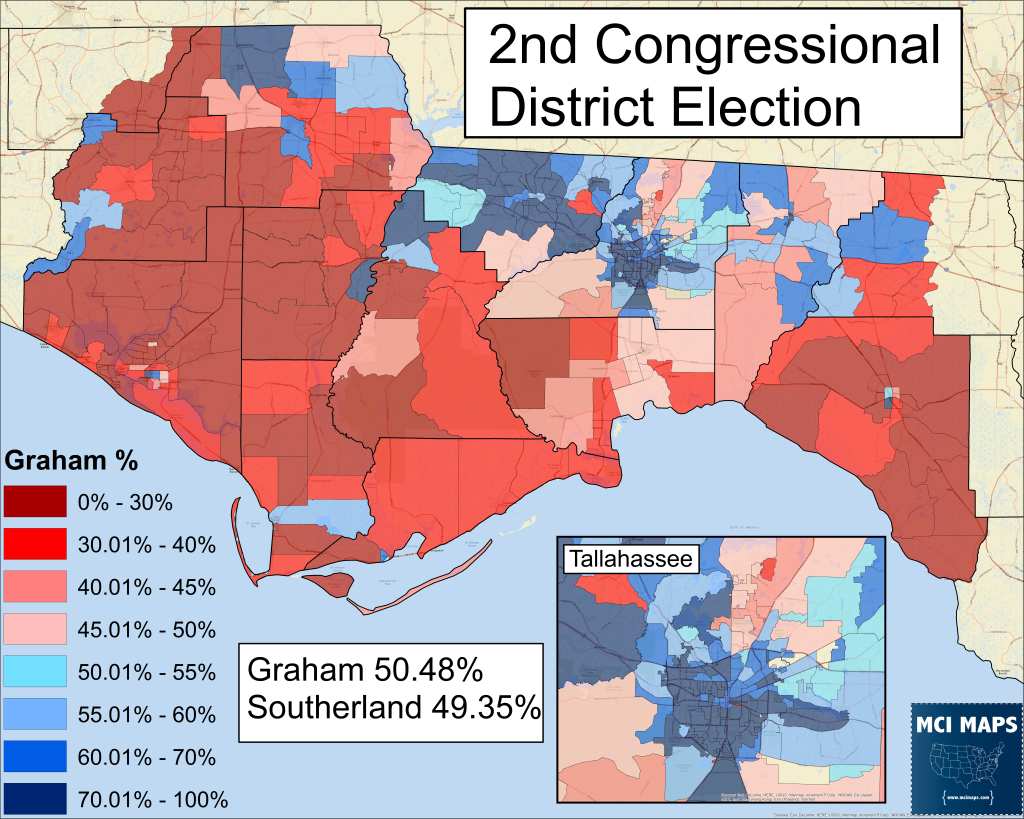 While this was a sweet win for Democrats, after the 2014 cycle, Florida's districts were ordered to be redrawn. While re-redistricting yielded some positive results for Democrats, Graham involuntarily 'took one for the team.' Fellow Rep. Corrine Brown's minority district was redrawn to take in much of Tallahassee proper. Graham's district lost almost all its black voters there, and instead moved eastward to take in considerably whiter areas. As a result, FL-02, as a whole, became significantly more Republican. Governor Romney carried her old district by a manageable 6%, but would have won the newer version by a punishing 30%: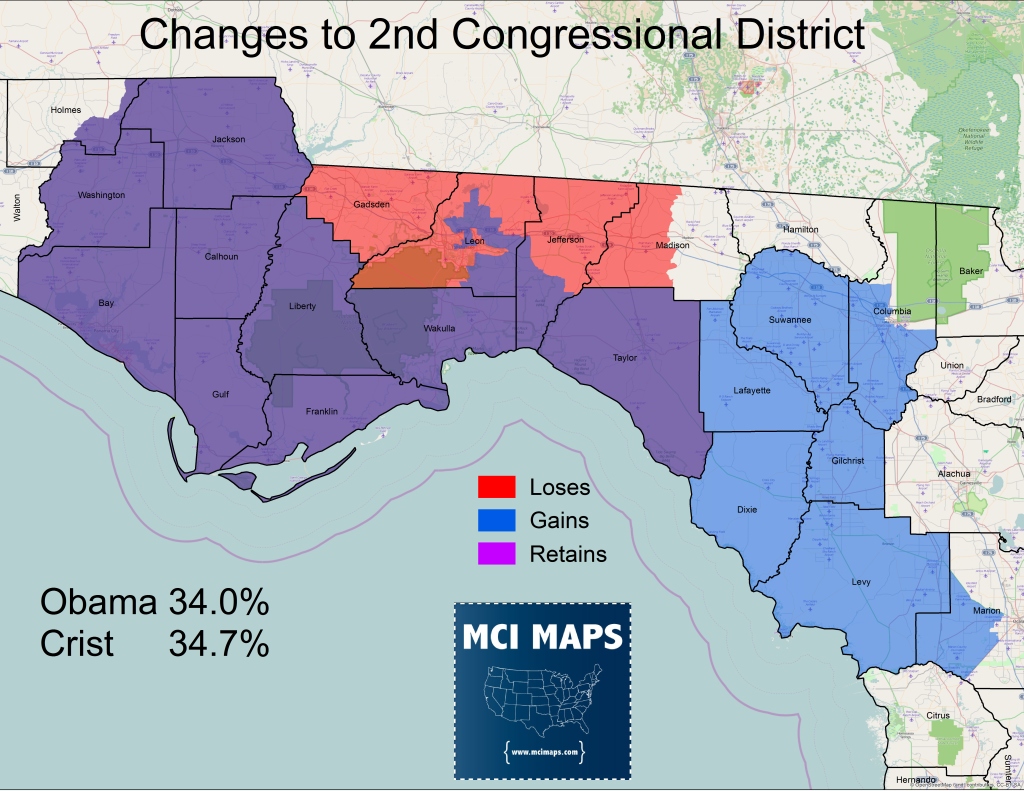 Given the two bad options of running in a 65% Romney seat or challenging Brown in minority-heavy seat, Graham retired after one term, though she kept an eye to 2018.
Even if the old districts were left in place, Trump would have carried Graham's district with 52.6% to 43.0% for Secretary Clinton. Senator Rubio would have also beat Congressman Murphy there 54.5% to 42.0%. Still, Graham could well have won reelection in that scenario.
First, while Obama only took 46.5% there, Senator Bill Nelson that same year took 54% in the old FL-02. Its easy to see how she'd run at least that much ahead of Clinton. Second, and more importantly, Graham was a prolific fundraiser. Even as it looked likely she'd be dealt an unfavorable hand in redistricting, she was consistently raising $500K+ per reporting quarter.
Since her departure from Congress, Graham has stayed involved in state Democratic politics; she's gone to several counties outside northern Florida to speak and fundraise.
In Congress, Graham was a centrist Blue Dog, and was rated one of the most bipartisan members of Congress. As such, she's well-positioned to get crossover votes in a competitive statewide race, which is especially important in a midterm.
Interestingly, the only other Democrat in the race also from the Tallahassee area, Mayor Andrew Gillum. Wealthy personal injury lawyer John Morgan, and Miami Beach Mayor Phil Levine are also considering.
On the Republican side, Agriculture Commissioner Adam Putnam also entered the Governor's race. Despite being only 42 years old, Putnam has already spent twenty years in elected office.
Originally, Putnam was elected to the State House in 1996. In 2000, he was elected to Congress representing the state's 12th District. at the time, it was based around his home county, Polk, and took in some of Tampa's suburbs. Being only 26 then, he was the youngest member of Congress. Putnam was reelected four more times, by comfortable margins – in his closest reelection race, 2008, he still took 57.5%.
In 2010, he ran statewide, for Agriculture Commissioner, and won by 18%. He was reelected by a similar margin in 2014.
As Putnam has been expected to run, other larger names have stayed away from the Republican primary. Putnam has upwards of $4 million dollars in his campaign, and widely considered a consensus candidate that can bridge the establishment and grassroots factions of the state party.
Since midterm elections don't happen in a vacuum, it will be worth watching how the candidates approach the President – who also happens to spend a fair amount of time in Florida. Putnam has been sounding Trump-ish, last month he attacked NAFTA, one of the President's favorite targets. As for Graham, you don't have to scroll down far on her Twitter page to find criticism of Trump. She most recently took issue with the possibility of Trump opening Florida beaches to oil drilling. Though Trump carried the state last year by just over 1%, the last Florida poll puts his approval underwater, at 44/51.
Though the last two Governor's races have been very close, Republicans have held the office since Jeb Bush's election in 1999. Its looking like we're going to have another very competitive race here, which is always good for political junkies.