The new year will bring a new class of freshman lawmakers to the U.S. Capitol. Here is a look at the congressional candidates who are overwhelming favorites to be elected to Congress in November. Each are running in districts that are rated as Safe for their party by the forecasters at Larry Sabato's Crystal Ball. These candidates either won primaries for open seats or defeated incumbent lawmakers. The 2016 presidential results are also listed to give you an idea of how safe these districts are.
ALABAMA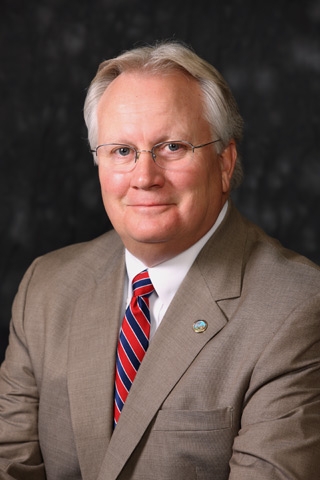 CANDIDATE: 

Jerry Carl
PARTY:

 

Republican

OCCUPATION:

Mobile County Commissioner
DISTRICT: AL-01 (Mobile)
2016 PRESIDENT:

 

Trump+29.4%

INCUMBENT: Bradley Byrne (R)
BACKGROUND: Rep. Bradley Byrne was elected to the House in a 2013 special election. He represents the 1st district, which is located in southwest Alabama and includes the city of Mobile. Byrne gave up this seat to run for the U.S. Senate against Democrat Doug Jones, but he finished third in the Republican primary, failing to qualify for the runoff. Five candidates ran in the Republican primary to succeed Byrne. No one earned more than 50% of the vote in the primary, so the race was forced to a July runoff between the top two finishers: State Sen. Bill Hightower and Mobile County Commissioner Jerry Carl. Carl narrowly prevailed in the runoff with 52% to Hightower's 48%. A lifelong Mobile resident, Carl touted his conservative beliefs and was endorsed by Byrne himself right before the runoff.
CANDIDATE: 

Barry Moore
PARTY: 

Republican

OCCUPATION: 

Former State Representative
DISTRICT:

AL-02 (Southeast Alabama)

2016 PRESIDENT:

Trump+31.9%

INCUMBENT: Martha Roby (R)
BACKGROUND: Martha Roby, the first Republican woman to represent Alabama in Congress, surprised many when she announced her retirement. She was elected to Congress in the 2010 Republican wave, defeating conservative Democratic Rep. Bobby Bright. She was seen as a rising star in her party and had been mentioned as a potential statewide candidate. However, she drew ire from the right in 2016 after she pulled her endorsement of Trump following the release of the Access Hollywood tape. They tried targeting her in the 2018 Republican primary but were unsuccessful in doing so. She defeated none other than Bright himself in the Republican runoff that year. He had switched parties shortly after his 2010 defeat. Several Republicans jockeyed to succeed Roby. She endorsed businessman Jeff Coleman, who finished first in the primary. But Alabama required runoffs to be held if no one gets more than 50% of the vote, and Coleman faced a State Representative Barry Moore. Moore won by a surprising 60%-40% margin after finishing distant second in the March primary.
CALIFORNIA
CANDIDATE: 

Jay Obernolte

PARTY: 

Republican

OCCUPATION: 

State Assemblyman, former Big Bear Lake Mayor
DISTRICT: CA-08 (Eastern Desert)
2016 PRESIDENT:

Trump+15.1%

INCUMBENT: Paul Cook (R)
BACKGROUND: Cook announced in 2019 that he would retire from Congress to seek a seat on the San Bernardino County Board of Supervisors. Jay Obernolte is a State Assemblyman who once served as Mayor of a town called Big Bear Lake. California has jungle primaries, which means every candidate will compete on the same ballot, regardless of their party. The top two finishers get to advance to the general election. Obernolte finished first in the jungle primary with 35% of the vote. The second place finisher was Democrat Christine Bubser, who earned about 29% of the vote. This was one of the few districts in California that voted for Trump. He won it by about 15%, and Gavin Newsom lost it by about 20% in the 2018 race for governor. So Obernolte should be the overwhelming favorite in the general election.
FLORIDA
CANDIDATE:

 Kat Cammack
PARTY: 

Republican

OCCUPATION:

 Former Yoho chief of staff, campaign manager
DISTRICT: FL-03 (Gainesville)
2016 PRESIDENT:

Trump+16%

INCUMBENT: Ted Yoho (R)
BACKGROUND: At age 32, Cammack is set to become the youngest member of Florida's congressional delegation. She succeeds Ted Yoho, who promised to stick to a term limit pledge. Cammack is Yoho's former campaign manager and chief of staff. Yoho came under fire over the summer for accosting Rep. Alexandria Ocasio-Cortez of New York on the Capitol steps.
CANDIDATE:

 Byron Donalds
PARTY: 

Republican

OCCUPATION:

 State Representative
DISTRICT: FL-19 (Naples)
2016 PRESIDENT:

Trump+22.1%

INCUMBENT: Francis Rooney (R)
BACKGROUND: Rooney, who served as President George W. Bush's ambassador to the Holy See, is not running for re-election this cycle. He had suggested that he may vote to impeach President Trump, but he ended up not doing so. Several Republicans ran to succeed Rooney. Byron Donalds, a State Representative, won the crowded Republican primary with 22% of the vote, defeating a field that included the Majority Leader of the Florida House. Donalds was endorsed by Club for Growth, a Republican outside group that fights for lower taxes and smaller government. His victory in the primary ensures that the House Republican caucus will include at least one African-American member in January. Will Hurd is currently the only African-American in the House GOP caucus, and he is also retiring this cycle.
GEORGIA
CANDIDATE:

 Nikema Williams

PARTY:

 

Democratic

OCCUPATION:

 State Senator, chair of Georgia Democratic Party
DISTRICT: GA-05 (Atlanta)
2016 PRESIDENT:

Clinton+73.1%

INCUMBENT: VACANT
BACKGROUND: Georgia's heavily Democratic 5th District, which includes most of Downtown Atlanta and it's surrounding neighborhoods, opened up following the tragic passing of longtime Rep. John Lewis. The civil rights icon had represented this Atlanta-based district since 1987. Because the primary election had already been held at the time of Lewis' passing, a committee of Georgia Democrats had to vote on a replacement for Lewis on the November ballot by the next business day. They chose State Sen. Nikema Williams, who currently chairs the Georgia Democratic Party. While she will be on the November ballot, there will be a special election to fill the remainder of Lewis' current term. Williams did not file to run in the special election, citing her commitments as chair of the state Democratic Party. The special election is scheduled to take place on September 29. If no one earns more than 50% of the vote, the top two finishers will advance to a runoff election on December 1. The winner of that runoff will only hold the seat for about a month, as Williams will be sworn in with the rest of the new Congress on January 3 after her expected victory in the November general election.
CANDIDATE:

 Andrew Clyde
PARTY: 

Republican

OCCUPATION:

 Gun shop owner, Navy veteran
DISTRICT: GA-09 (Northeast Georgia)
2016 PRESIDENT:

Trump+58.5%

INCUMBENT: Doug Collins (R)
BACKGROUND: Doug Collins, who has represented this mountainous district since 2012, is currently mounting a campaign against appointed Sen. Kelly Loeffler. Clyde, a first-time candidate, emerged from a 9-candidate Republican primary that included several state legislators. He finished second in the Republican primary in June. But because no one earned more than 50% of the vote, he was forced to an August runoff election with State Rep. Matt Gurtler. He defeated Gurtler in the runoff by a double-digit margin.
CANDIDATE:

 Marjorie Taylor Greene
PARTY: 

Republican

OCCUPATION:

Construction company owner
DISTRICT: GA-14 (Northwest Georgia)
2016 PRESIDENT:

Trump+52.9%

INCUMBENT: Tom Graves (R)
BACKGROUND: Graves, the senior-most Republican in Georgia's delegation, announced in late 2019 that he would not seek re-election. Greene, who was initially running for the 6th District, was encouraged to run for the 14th District instead. She finished first in the crowded Republican primary with 41% of the vote and won the runoff 58%-42%, defeating neurosurgeon John Cowan. Greene has come under fire for her support of the debunked right-wing QAnon conspiracy theory. Among other things, QAnon followers believe that there are secret forces within our government working to undermine President Trump. She has also been criticized for racially charged posts on social media. She has promised to be the "worst nightmare" of the radical left. In her victory speech, she said of Speaker Nancy Pelosi: "She's a hypocrite. She's anti-American. And we're going to kick that b***h out of Congress." President Trump endorsed Greene the morning after her runoff victory, calling her a "future Republican star" and a "real winner." In September, Greene's Democratic opponent abruptly announced that he was dropping out of the race and leaving Georgia, a move that could leave Greene unopposed in this solidly Republican district.
HAWAII
CANDIDATE:

 Kai Kahele
PARTY: 

Democratic

OCCUPATION:

 State Senator
DISTRICT: HI-02 (Hawaiian Islands)
2016 PRESIDENT:

Clinton+31.9%

INCUMBENT: Tulsi Gabbard (D)
BACKGROUND: Gabbard announced her retirement following her unsuccessful presidential campaign. Kahele, a State Senator, had initially planned to primary Gabbard. But he instantly became the favorite to succeed her after she announced that she would not run for re-election. Kahele is set to become only the second Native Hawaiian to represent the state in Congress since statehood. The first was Sen. Daniel Akaka, who left office in 2013.
ILLINOIS
CANDIDATE: Marie Newman
PARTY:

Democratic

OCCUPATION: Businesswoman
DISTRICT: IL-03 (Southwest Chicago suburbs)
2016 PRESIDENT:

Clinton+15.3%

INCUMBENT: Dan Lipinski (D)
BACKGROUND: Newman defeated Lipinski in this year's primary election in what was a rematch from 2018, where Newman narrowly fell short. Lipinski, who succeeded his father Bill in 2005, was one of the most conservative members of the House Democratic caucus. He is anti-abortion and was the only Democrat in Illinois's congressional delegation who didn't endorse President Obama's re-election campaign in 2012. Like 2018, Newman had the support of women's rights groups like Planned Parenthood and EMILY's List. Chicago Mayor Lori Lightfoot endorsed her as well, criticizing Lipinski's past stances on LGBT issues. She was also endorsed by Justice Democrats, the progressive group that supported Alexandria Ocasio-Cortez in her primary against Joe Crowley in 2018. She prevailed with 47% to Lipinski's 45%.
CANDIDATE: Mary Miller
PARTY: Republican
OCCUPATION: Farm owner
DISTRICT: IL-15 (Southeast Illinois)
2016 PRESIDENT:

Trump+46.2%

INCUMBENT: John Shimkus (R)
BACKGROUND: John Shimkus is the longest-serving Republican in Illinois's congressional delegation. First elected in 1998, he decided not to seek a 13th term in 2020. He had suggested that he may reconsider his retirement in order to become the top Republican on the House Energy Committee, but he ultimately stuck with his decision to retire. He endorsed farm owner Mary Miller to succeed him, and she emerged from a four-candidate Republican primary with 57% of the vote. Miller's husband, Chris, is an Illinois State Representative. The two own a farm in Coles County.
INDIANA
CANDIDATE: Frank Mrvan
PARTY:

Democratic

OCCUPATION: North Township trustee
DISTRICT: IN-01 (Northwest Indiana)
2016 PRESIDENT:

Clinton+12.6%

INCUMBENT: Pete Visclosky (D)
BACKGROUND: Rep. Pete Viscolsky, who was first elected to the House in 1984, decided not to run for re-election this cycle. A total of 14 Democrats ran to succeed him in this Northwest Indiana district. Among the candidates were State Rep. Mara Candelaria Reardon, Hammond Mayor Thomas McDermott and North Township trustee Frank Mrvan. Visclosky ended up endorsing Mrvan, and he emerged victories in the primary with 33% to McDermott's 28%. All of the other candidates finished with 10% of the vote or less. Mrvan, the son of longtime State Sen. Frank Mrvan Jr., was also supported by the United Steelworkers.
IOWA
CANDIDATE: Randy Feenstra
PARTY:

Republican

OCCUPATION: State Senator
DISTRICT: IA-04 (Northwest Iowa)
2016 PRESIDENT:

Trump+27.3%

INCUMBENT: Steve King (R)
BACKGROUND: Since being in Congress, Steve King has been a very controversial figure. He has made comments that have been described by some as racist. The Washington Post once classified King as "the Congressman most openly affiliated with white nationalism." In January 2019, Republican leaders stripped King of his committee assignments after he told the New York Times: "White nationalist, white supremacist, Western civilization — how did that language become offensive?" State Sen. Randy Feenstra launched a primary bid against King. Forecasters noted that the seat could be competitive if King won the primary. But Feenstra defeated King by nearly 10 points, with 46% to King's 36%. Democrat J.D. Scholten, who gave King his closest race ever in 2018, decided to seek a rematch against King. But forecasters believe that he faces long odds since Steve King lost his primary.
KANSAS
CANDIDATE: Tracey Mann
PARTY:

Republican

OCCUPATION: Former Kansas Lieutenant Governor
DISTRICT: KS-01 (Western Kansas)
2016 PRESIDENT:

Trump+45%

INCUMBENT: Roger Marshall (R)
BACKGROUND: After Gov. Sam Brownback joined the Trump administration, Lt. Gov. Jeff Colyer ascended to the governorship and appointed Mann to the Lt. Gov. office. Colyer ran for a full term as Governor in 2018 but was defeated in the Republican primary by controversial Secretary of State Kris Kobach, who went on to lose the general election to Democratic State Sen. Laura Kelly. Longtime Sen. Pat Roberts is not running for re-election, and Rep. Roger Marshall defeated Kobach to win the Republican nomination for his seat. Mann easily won the Republican nomination to succeed Marshall. The 1st District, which is often referred to by locals as "The Big First," includes all or parts of 63 counties in western Kansas and is the reddest district in the state.
MASSACHUSETTS
CANDIDATE: Jake Auchincloss
PARTY:

Democratic

OCCUPATION: Newtown city councilor, Marine veteran
DISTRICT: MA-04 (Boston suburbs, southern Massachusetts)
2016 PRESIDENT:

Clinton+24.2%

INCUMBENT: Joe Kennedy III (D)
BACKGROUND: Rep. Joe Kennedy III, the son of former Rep. Joseph P. Kennedy II grandson of the late former U.S. Attorney General Robert F. Kennedy, decided to give up this solidly Democratic district in the Boston suburbs for an eventually unsuccessful primary campaign against Sen. Ed Markey. His decision to vacate this seat triggered a crowded Democratic primary, which was narrowly won by 32-year-old Jake Auchincloss. A Newton city councilor and a U.S. Marine veteran, Auchincloss is a former registered Republican and was an organizer on Charlie Baker's 2014 campaign for Governor. He tried to establish himself as a moderate as the other progressive candidates attacked him for his opposition to progressive policies like Medicare-for-All. He was also been criticized for comments on the confederate flag. He will be the youngest member of his state's congressional delegation come January.
MICHIGAN
CANDIDATE: Lisa McClain
PARTY:

Republican

OCCUPATION: Financial executive
DISTRICT: MI-10 ("The Thumb")
2016 PRESIDENT:

Trump+32.2%

INCUMBENT: Paul Mitchell (R)
BACKGROUND: 63-year-old incumbent Paul Mitchell, who was first elected in 2016, announced in 2019 that he would not run for a third term in 2020. One of the wealthiest members of Congress, Mitchell cited the "rhetoric and vitriol" in his announcement. The Republican primary for this solidly red district included financial executive Lisa McClain, State Rep. Shane Hernandez and retired Brig. Gen. Doug Slocum. McClain won the primary with 42% of the vote, to Hernandez's 36% and Slocum's 22%. Michigan's 10th District is located in what is known as "The Thumb."
The second part will be available on Wednesday.